President's Message
Dear Friends,
MCCI, which completes 120 years this year, serves as a unique catalyst in supporting the business community in Eastern India to both identify opportunities as well as meet challenges.
It is to this end that the Chamber provides opportunities for growth and development of our members through 4E's ~ Explore, Educate, Empower and Enable which naturally leads to the 5th E ~ Excellence in all spheres.
Do join us in this exciting journey of development and growth.
With warm regards and best wishes,
Rishabh C. Kothari
About the President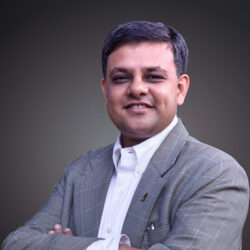 Rishabh C. Kothari is an entrepreneur by profession and a Heartfulness Meditation Trainer by passion. As CEO of CKC Fragrances (www.ckcfragrances.com), a leading manufacturer of fragrances for industrial applications, his craft is an interesting mix of science and creativity which extends to his interests and personality as well. He is very active in social as well as industry bodies and forums including being the President of the 120 year old premier business Chamber MCCI (www.mcciorg.com) as well as the Fragrances and Flavours Association of India (www.fafai.org). He is also a Member of the National MSME Board of the Government of India. He often writes and contributes to various publications and periodicals and is also the Editor of a Perfumery Journal.
A widely read and travelled person, Rishabh's own personal development journey was initiated by joining the Heartfulness movement (www.heartfulness.org). Heartfulness Meditation is a unique combination of the scientific and the esoteric, which he not only subscribes to, but is also an ardent proponent of, teaching people how to meditate and contributes to the Heartfulness organisation in various capacities including as its Joint Secretary.
Apart from writing in various publications on industry concerns and social development issues, he is a familiar face on panels in various industry events as well as on television news channels providing insights on various subjects related to industry, government policy and human development. He has participated in various Literary Fests as speaker as well as moderator and is at ease in dealing with subjects as diverse as business and industry, social development as well as spirituality.
Rishabh is married to Manasi and has two children and lives with his family in Kolkata, spending his time between his work, family, his industry and publication activities and teaching Heartfulness Meditation to seekers of inner growth and self-development.