President's Message
Dear Friends,
You are kindly aware that over the last 121 years, MCCI has worked as a bridge between businesses and the policy makers to create a conducive economic environment for the industry to prosper and flourish. MCCI, as one of the leading Chambers of Eastern India, works on the goal to take Indian industry to a higher growth trajectory, so that all the stakeholders in the economy are benefitted.
Betterment of the MSME sector has always been a priority area for the Chamber. The Chamber has been continuously organising Helpdesks in MSME, GST, EXIM, IPR in association with the concerned Departments of Central & State Governments. Several Business Programmes are organized for the benefit of the members. The Chamber has also connected with the business units in the districts of West Bengal to take its mission forward.
MCCI looks to the future with confidence in its capacity to serve the people and the business community of Eastern region and in the process, contribute to the economic development of the State in particular and the country as a whole.
It is to this end that MCCI provides opportunities for growth and development of our members through 4E's ~ Explore, Educate, Empower and Enable which naturally leads to the 5th E ~ Excellence in all spheres.
We hope to have you all in this exciting journey of growth and development.
With warm regards and best wishes,
Namit Bajoria
About the President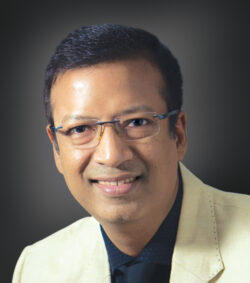 Namit Bajoria is a successful first generation entrepreneur from Kolkata. He is the Managing Director of Kutchina Home Makers Pvt. Ltd., a leading kitchen solution provider that provides holistic Kitchen solutions.
To Namit goes the credit of introducing many India Firsts in the kitchen segment, which has propelled Kutchina as the category leader emerging from the East. He has led the company through a phase of rapid growth and a company always to look for in the future.
Namit is the Honorary Consul for The Republic of North Macedonia in Kolkata, strengthening ties, facilitating trade, investment and goodwill between India and Macedonia. He is also associated with the various chambers and a plays an integral part when it comes to decision making.
Namit's business acumen is matched by his social welfare initiatives and philanthropy carried out through his non-profit social welfare organization, Kutchina Foundation. Kutchina Foundation supports the underprivileged girl child and women, has created a network of empowered and talented women activists and workers, who have been force multipliers and have furthered the cause of girl child and women in India and raised the awareness level about the various problems faced by women in our society
EDUCATION
Alumni of prestigious Harvard Business School, Boston for Owner's President Management Program.
Armed with three post graduate diplomas in Business Communication & Global Marketing, Business Finance and Export Management respectively from St Xavier's College,
NIS – Post Graduate Diploma in Business Communication and Global Marketing
DBF – Diploma in Business Finance
Export – Diploma in Export Management
Besides Business, he loves playing drum and is a Passionate & Busiest player of his Musical band – Beat Blaster, Kolkata.
Namit's roots are in kolkata and enjoy the rich traditions and culture of Bengal. Namit is married to Nita, who in her own right is an entrepreneur, an established novelist and takes interest in social work . Both are blessed with a daughter.